Understanding the Difference Between Map Lights and Dome Lights in Your Car
Overview of What The Article Will Cover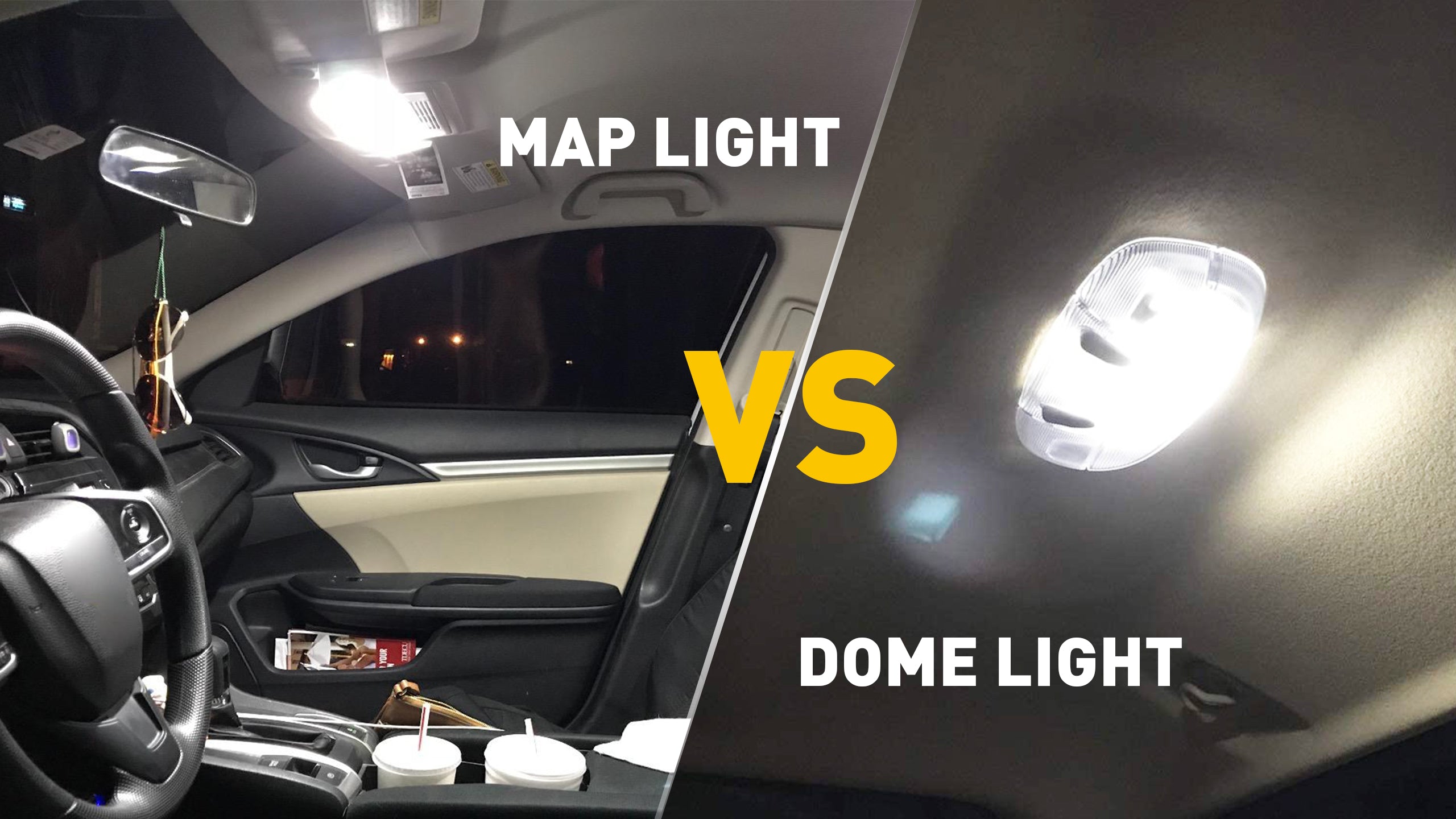 When looking for lighting options to customize your car, exterior lights such as headlights, fog lights, etc. are still the focus of most people's attention. With the popularity of LED lights, interior lighting is becoming an upgrade option for owners to personalize the look of their cars.
But when it comes to light inside a car, you need to know what your options are. AUXITO posted a blog on upgrading interior lights before, click to review ABOUT UPGRADING CAR INTERIOR LIGHTS.
However, when I talk to my customers or friends, they get confused about the location and function of the interior dome light and map light and have trouble selecting products for them or replacing the upgraded LED bulbs.
Don't worry, this article will clear up any confusion you may have!
Dome lights: Your car may have several dome lights at the front and rear, usually located on the car roof. Usually, this light turns on automatically when a door is opened and it will also turn on when you press the Dimmer Control Panel button all the way up.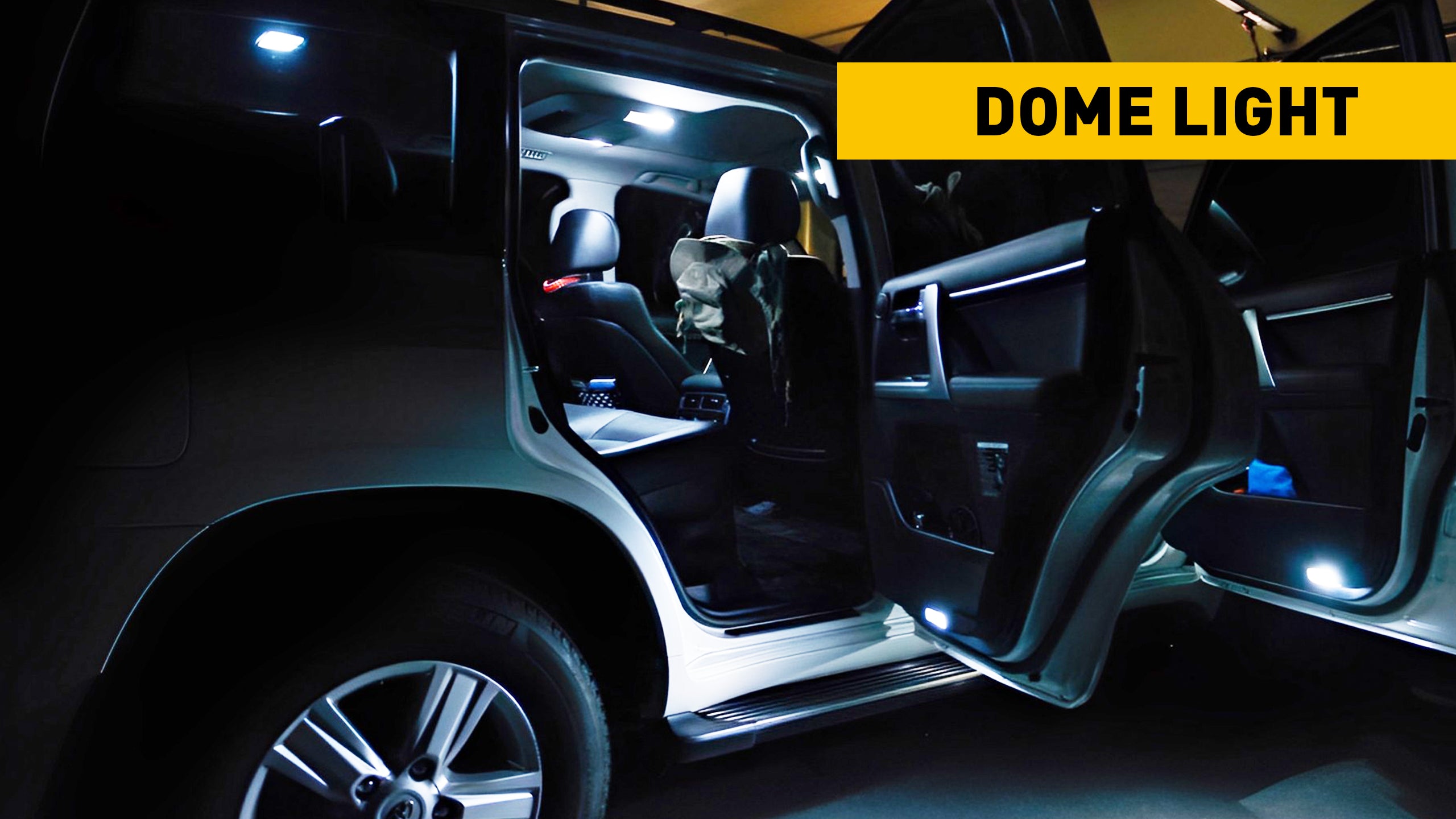 Map lights: The map lights are usually located on the roof at the very front of the car and there is one light on each side, so either the driver or passenger can choose to use their light at any time. You can press the button on the lens for light operation.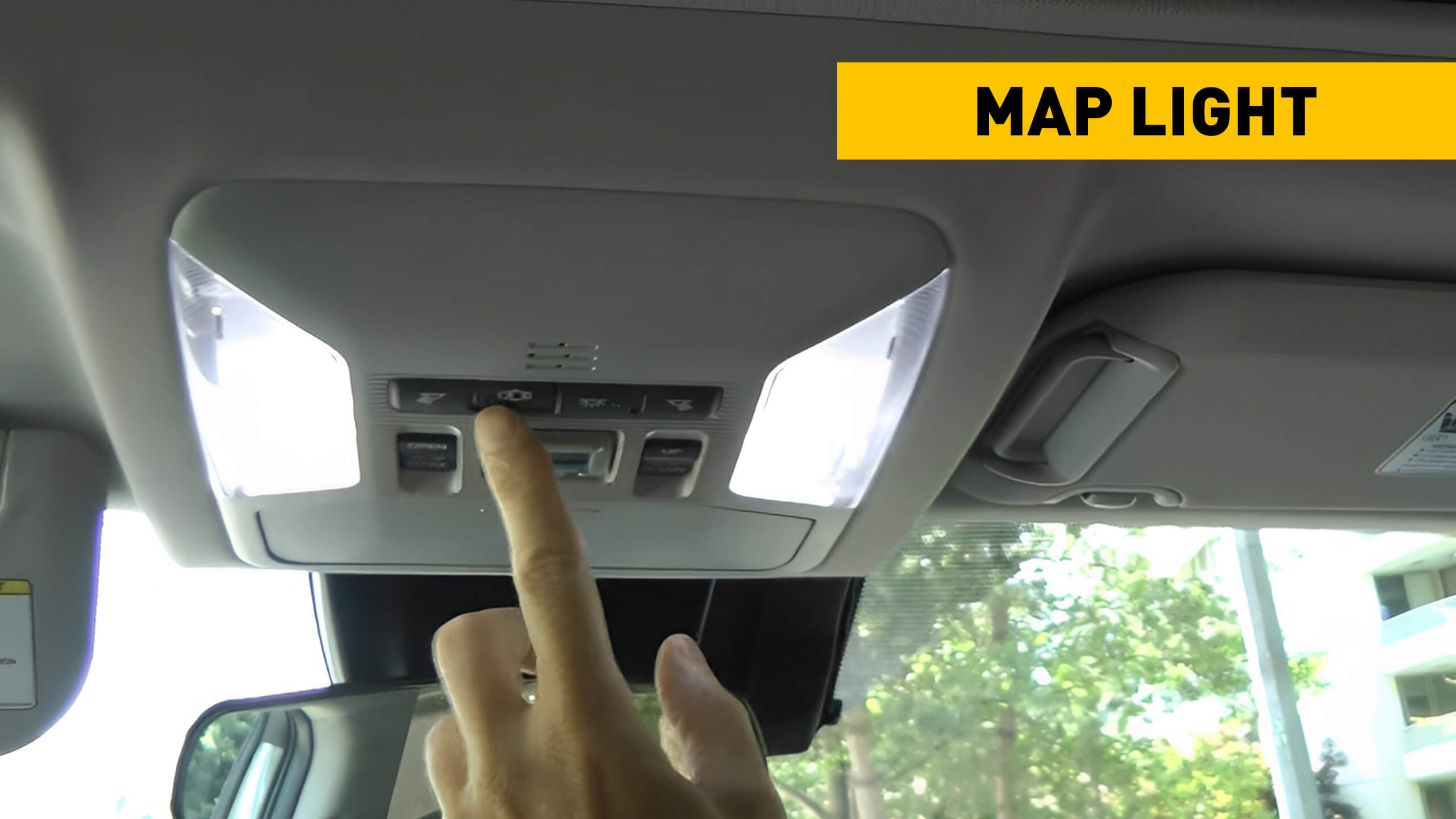 Quick comparison between Map Light VS Dome Light
| | | |
| --- | --- | --- |
| | Map Light | Dome Light |
| Placement | Generally on the roof in the very front of the car | Generally on the roof in the middle of the car |
| Operation | Turn it on by pressing the button | Turns on automatically when a door is opened |
| Function | Used for specific tasks, such as reading a map or searching for something in the car | Designed to provide general illumination, making it easier to see inside the car at night |
| Disassembly | Some are removable assemblies or components. | Generally fixed to the roof of the car, not removable |
| Range of light | More focused lighting | non-directional lighting |
Purpose of Use
Map lights are small lights that provide a focused beam of light, the primary purpose of which is to assist the driver in reading the maps and other instruments for the safe and proper way of driving.
Also, simply press the button on the map light lens to get the lighting you need when you need to find something in the car.
Types
Built-in: These are pre-installed in your vehicle. Depending on the car model, you can change the LED bulbs to get the map lighting upgrade.

Portable: If your car doesn't come with a map light, or you want a different one, you can find portable units. It can be mounted anywhere in your car with additional fixings.
Benefits of Map Light
provide much-needed illumination

Can be turned on and off at any time

Provides focused lighting without affecting rear passengers

Easy to read in low-light conditions.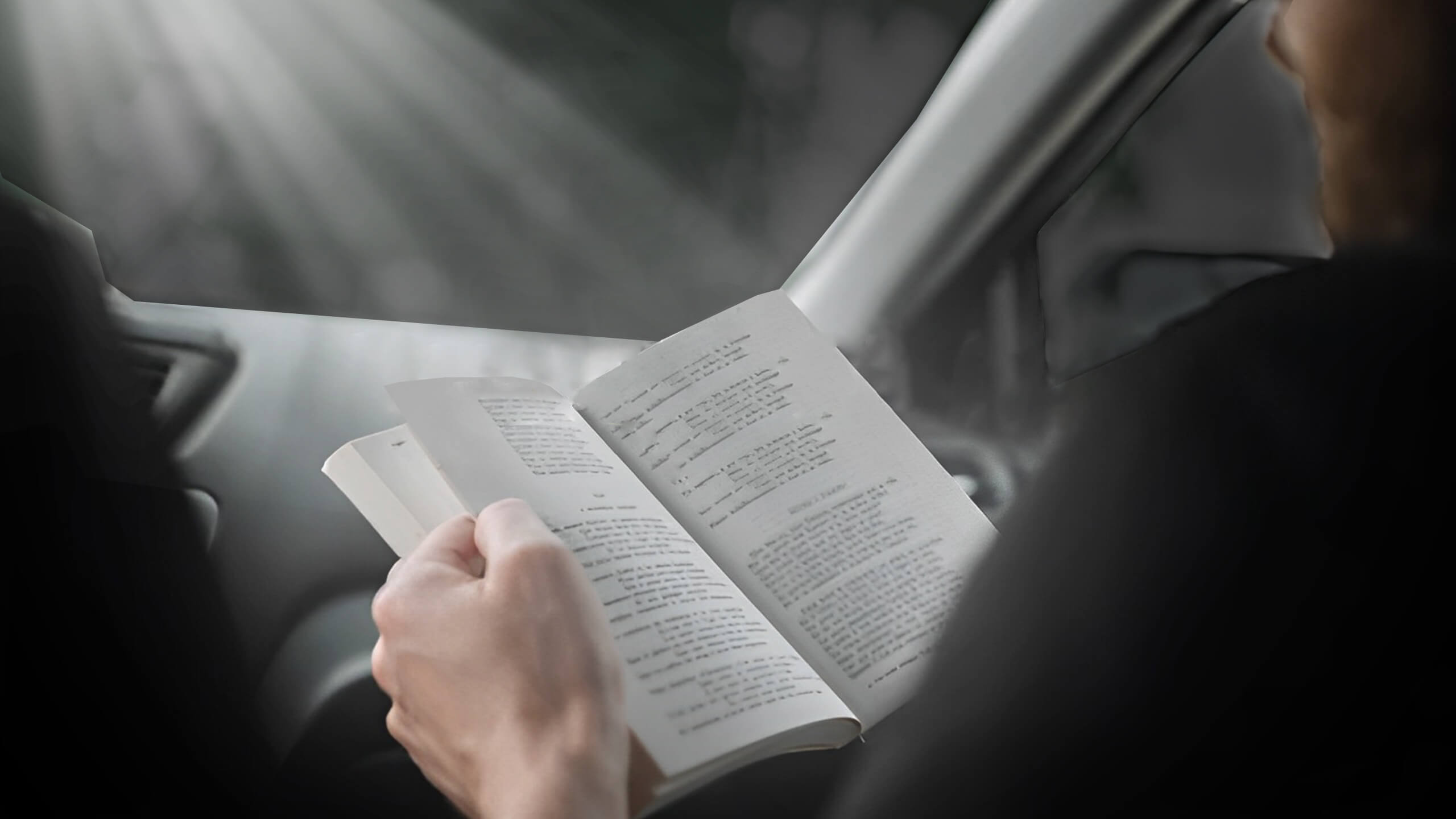 Problems With Map Lights
It should be noted that suddenly turning on the map light at night can be blinding and should be avoided while driving. So when driving, please pay attention to avoid turning on the map light to interfere with the driver's driving.
Also, because most manufacturers have neglected to upgrade interior lights, most vehicles continue to use halogen lights for interior lighting, so they can easily go out or dim over time. But thanks to the use of LED lighting and the increasing popularity of customizable lighting options, you can have better lighting options.
Purpose of Use
Your car may have several dome lights in the front and rear section.
They illuminate the interior of the vehicle when the doors are opened or closed. Overhead lights help vehicle users perform functions easily and provide a better view, such as fastening seat belts, leaving or entering the vehicle.
In addition to being used as the interior lighting of the car, it can also serve to monitor whether the door is closed reliably.
BTW, They also help change the interior ambiance and appearance of the vehicle.
Types
Automatic: These are pre-installed in your vehicle and there is a connection with the door sensor. In the front row will come on automatically when a car door is opened and serve as a reminder that a door needs to be closed.

Manual: This allows for easy illumination of the cabin or backseat when it is dark out, making it easier to read, find, or otherwise see the vehicle's interior.
Benefits of Dome Light
Provide more lighting

Can reminder that a door needs to be closed

Changes the appearance of the vehicle interior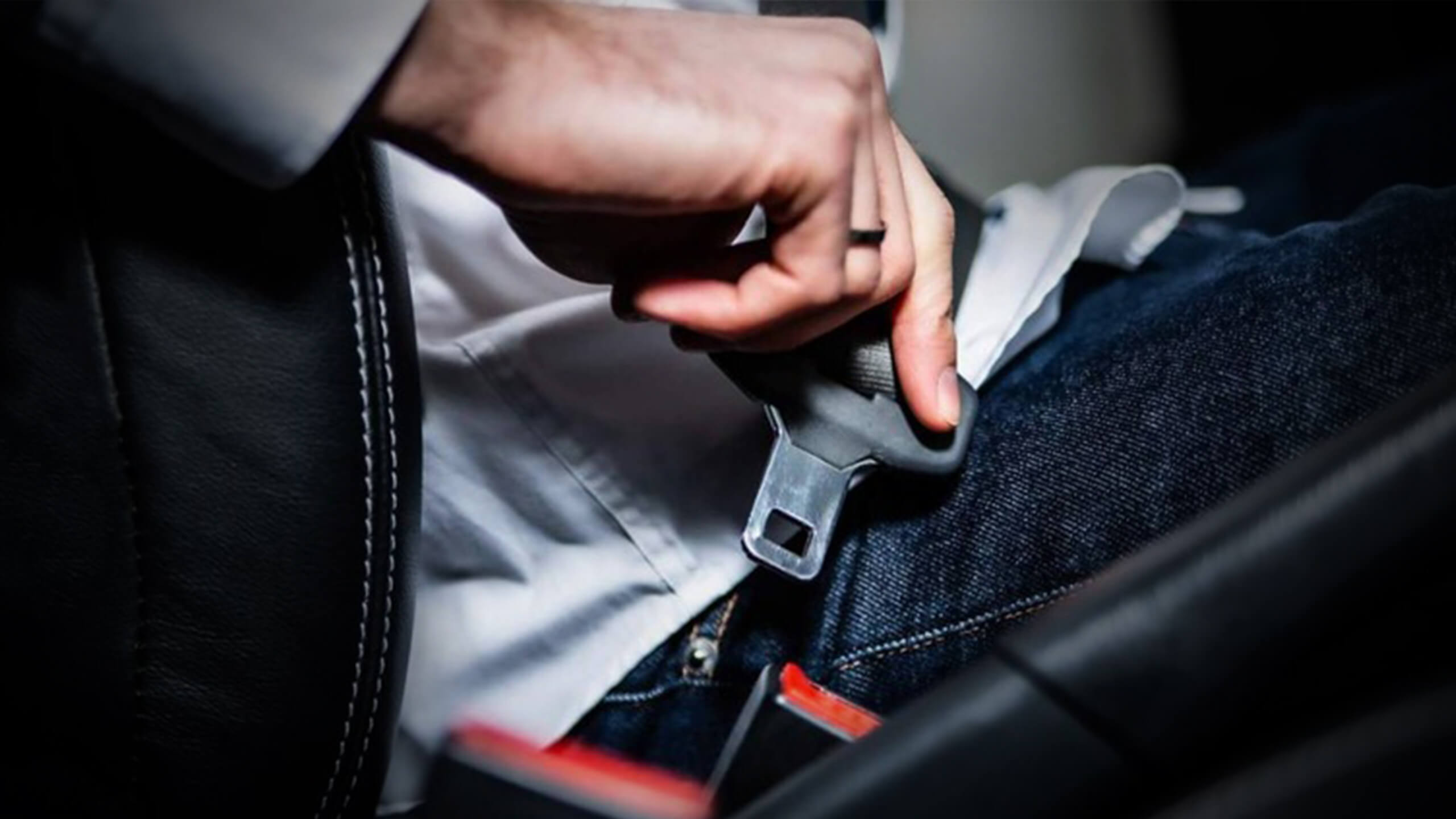 Problems With Dome Lights
Generally, when the door is opened, the switch turns on the interior lights. If the lights are not coming on, then its possible the switch has failed. It is also possible there is a short between the fuse and the door switch. A faulty door switch may affect the use of the interior dome light. But it also means that you need to have your vehicle inspected and maintained promptly.
Choosing The Right LED Lights for Your Car
What Are The Advantages When These Light Bulbs Are Upgraded to LED
Increasingly, factory halogen lighting in the car interior is replaced by LEDs, Many newer cars are equipped with LED lighting, which is more energy-efficient and long-lasting than traditional incandescent lighting. They offer the following benefits:
Require a very small amount of energy;

Practically do not affect the battery charge;

Do not load the car generator;

Differ in unusual brightness;

Offer different colors to show off your personality.
Because of the economic energy consumption and the increased LED glow brightness, which mounted in all the lighting fixtures of the car, has gained popularity. Because they use a semiconductor method to emit light, which means it more effective than conventional incandescent bulb and won't burn out like other types of bulbs.
What You Need to Consider When Choosing Dome Lights and Map Lights
When upgrading the lighting for your Map Light and Dome Light, the right LED bulbs will match the size of the connectors and dimensions, and be of good quality.
Type and model
First, you need to determine the type of bulb used in your vehicle's map light and dome light, there are generally two types of bulbs, "Wedge Base" bulbs(T10/194/168, T15/912/921) and "Festoon" bulbs(31MM/36MM/41MM).
This may be a little difficult for a novice to understand, but don't worry, you can choose to use the AUXITO filter to select a specific type of map light bulb or interior dome light bulb for your vehicle.
Brightness
LEDs are usually whiter and give off more light than halogens, which allows you to see more clearly, but be careful when you turn them on at night.
Also when choosing the brightness of LED bulbs, avoid choosing high-lumen LED bulbs. If the map lights and dome lights if too bright may distract you.
Bulb Color
We mentioned above that you can customize your vehicle's interior lighting with different Dome lights or map lights, but please note that using interior lighting such as red or blue may not be completely legal in all places, so you need to check your local state laws before upgrading.
How to Install Map Light and Dome Light?
It's easy to install a new bulb inside a map light or dome light, so you don't need to have any special automotive skills. The first thing you need to do is make sure you are replacing the correct type of bulb. Although the interior lights are a little different in each vehicle, the general process for replacing the map light and dome light is similar.
1. Make certain that the Dome light and Map light is in the "OFF" position
2. Remove the lens and heat shield using a screwdriver or interior trim removal tool
3. Depending on the bulb, it will either pop out or need to be unscrewed
4. Replace the LED bulb and give it a test
5. If the new bulb works, return the lens and heat shield
You can refer to the following two blogs for specific replacement steps and videos.
DE3175 LED Interior Dome Map Light For The 2016-2022 Subaru Crosstrek — AUXITO
About upgrading car interior lights — AUXITO
Conclusion
Map lights and dome lights are mounted on the top of the vehicle, but they have many differences; the major one is their purpose of use. Other differences are their view angle, location, operation, etc. The map light and dome light of your vehicle comes in handy when putting on your seat belt, reading a map, or finding lost objects while going down the road in the dark.
When buying a car, you may not consider that your car's interior lighting seems limited. But now that you've driven it for a while, different models and trim levels may leave you wanting more light. Whether you are a driver who wants to go the extra mile to create a fun and memorable ambiance or you want to keep little ones entertained in the backyard on a long road trip, LED bulbs are the perfect choice for upgrading map light and dome light.