A Conversation with Scott: Off-Road Camping in Texas Hill Country Overland Route & Mustang Island State Park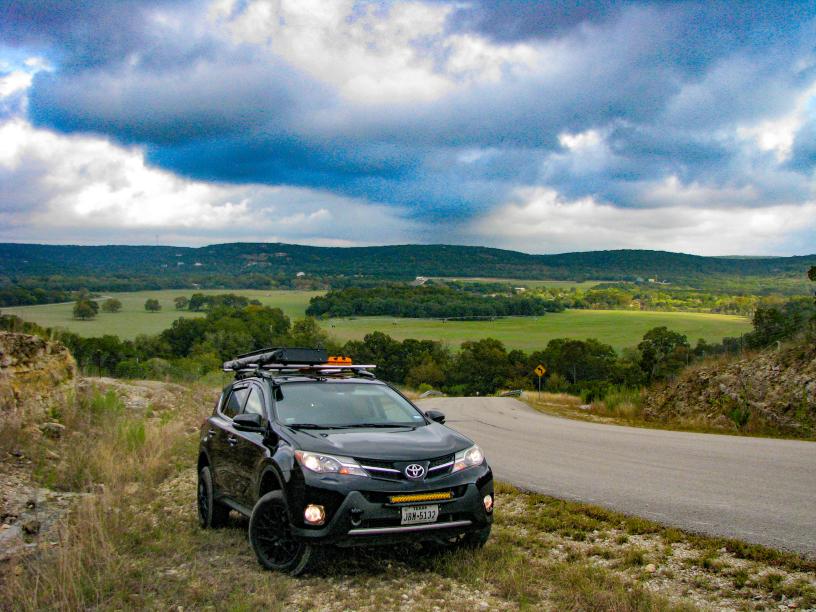 (All the pics are authorized by Scott. So much thanks to @rav4_overland for sharing such great off-roading and camping experience with us! )
Welcome back to AUXITO's brand new column, the Special Off-Road Column!
You must have followed the first two off-road columns! If you think that off-road activities are just simply driving forward, it is not just about driving forward! Today we invited Scott, a former naturalist, and resident EMT with extensive search and rescue experience in Shasta County. Scott has experienced many thrilling and interesting stories during the off-roading and camping journey! If you are also an off-road enthusiast, then don't miss Scott's off-road camping sharing. Maybe you'll fall in love with cooking while camping too!🥰
This article focuses on Scott's off-road camping experience, route recommendations and modifications. 👉Now let's welcome Scott and enjoy his Texas Hill off-road camping trip!
Off-roading and camping --- in Scott's world
AUXITO: Nice to meet you! Can you introduce a bit more about yourself?
Scott: My name is Scott. I have always loved the outdoors and camping. I went to summer camps on Catalina Island (CIMI), sailed on the Tole Mour (Guided Discoveries), worked as a naturalist and resident EMT at an outdoor school in Northern California for seven years, I was on the Shasta County Search & Rescue team for seven years as the assistant team leader. As an EMT, I also attended the National Outdoor Leadership School (NOLS) at the PNW campus.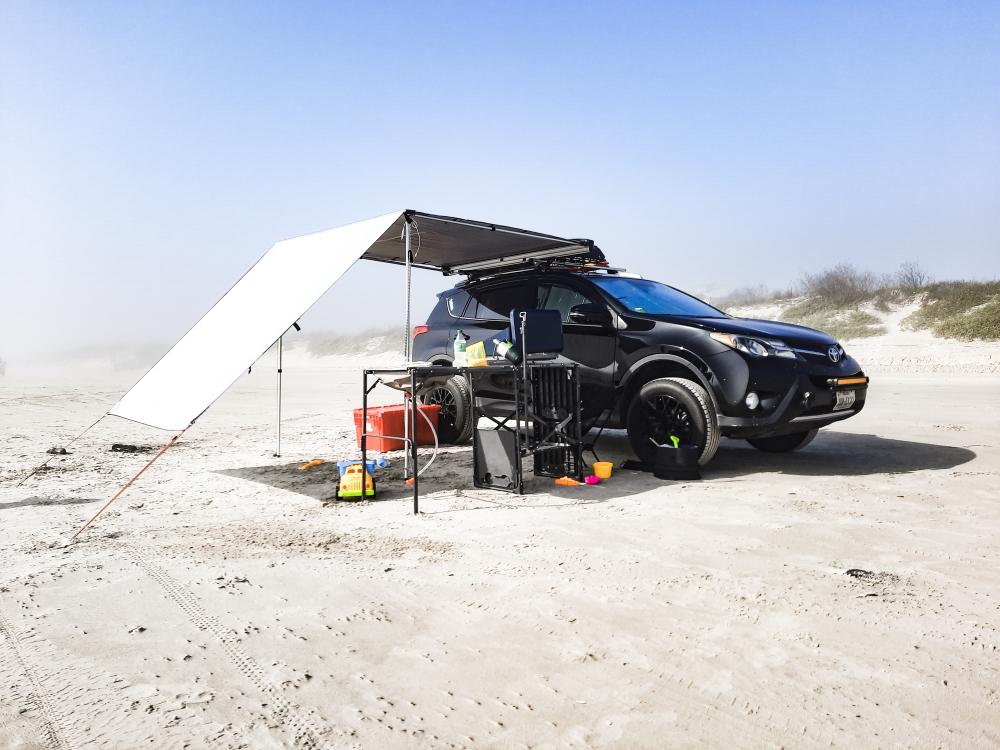 AUXITO: Cool! 😊 How did you get into the off-roading?
Scott: I started camping out of my 2008 Honda Element at National Parks and public lands and really liked not carrying everything on my back in a backpack and it grew from there. I ended up selling that car and when we moved we bought our 2015 Toyota Rav4 XLE. I had no intention of camping in it but after we got more comfortable with the area we moved so I decided to try it again at Mustang Island State Park for a few nights over my birthday in March. Since that trip, I have been modifying my vehicle and my gear to better suit my wants and needs.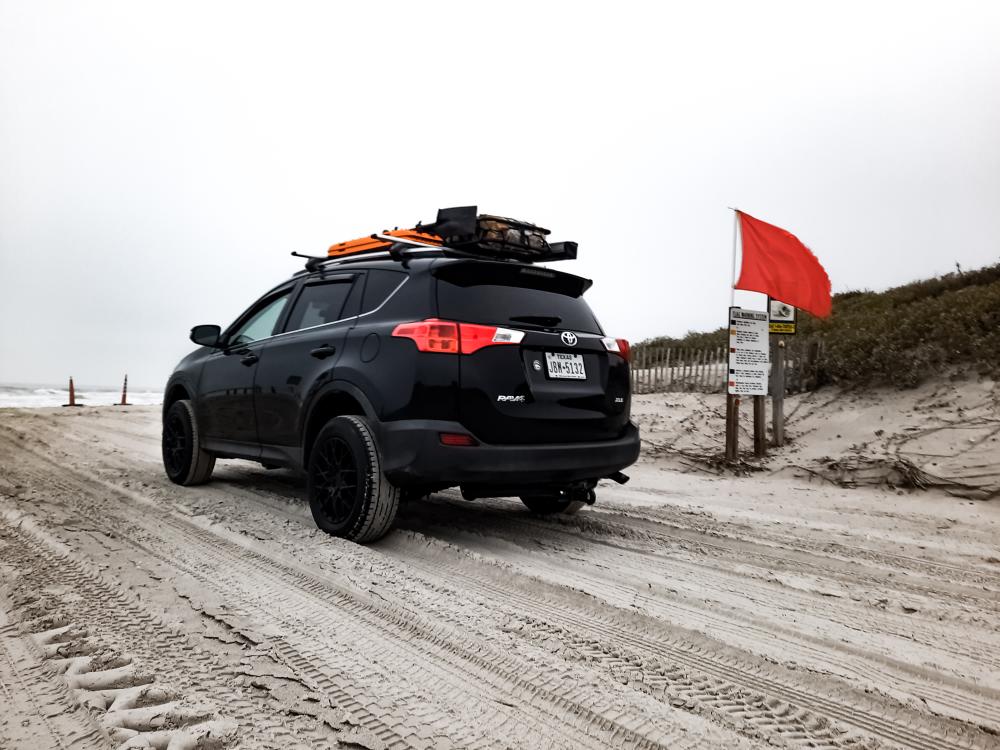 Off-road camping trip---Texas Hill Country Overland Route & Mustang Island State Park
AUXITO: So, do you often drive your Toyota Rav4 XLE to outdoor activities?
Scott: Yeah! Toyota Rav4 XLE is my off-road vehicle, we got it not only for Overlanding off-roading but also worked out for camping. What keeps me interested and going back is the solidarity and the peace of being outdoors. I enjoy getting away from the city The hustle and bustle and disconnecting.
AUXITO: Free and passionate! Can you tell us about your favorite off-road route or camping trail?🤩
Scott: My favorite route is the Texas Hill Country Overland Route. It is around 200 miles and it has amazing views. My favorite destination to camp would be the Texas Gulf Coast, specifically Mustang Island State Park. This is a really nice place to be alone with a good book, a campfire, and make delicious food.
AUXITO: Which season is the best time to go to Texas hill for a trail?🏝
Scott: Any time is good to go, but my favorite is spring because all the flowers are blooming!
AUXITO: Awosome, that must be very beautiful! 😍 Spring is coming, and perhaps our readers are looking for such a route! But each route may have different difficulties. What should they pay attention to? Can you share any thrilling or special things that happened during your trip to Texas?
Scott: It's a pretty easy trail, there are some creek crossings but the creeks are not always flowing. It's more of a scenic trail than a hard-core off-road trail. So, it is very suitable for off-road beginner.
For sure,we had a few difficulties. On our last trip to the coast, there was an extreme tidal event taking place that would push the waves up onto the beach and into the dunes making it impassable. After we packed up we got stuck in the sand and had to dig ourselves out and use traction boards to get out of the sand. By the time we were free, the waves were reaching the dunes and we had to drive through the waves to get out. It was a pretty fun but intense situation.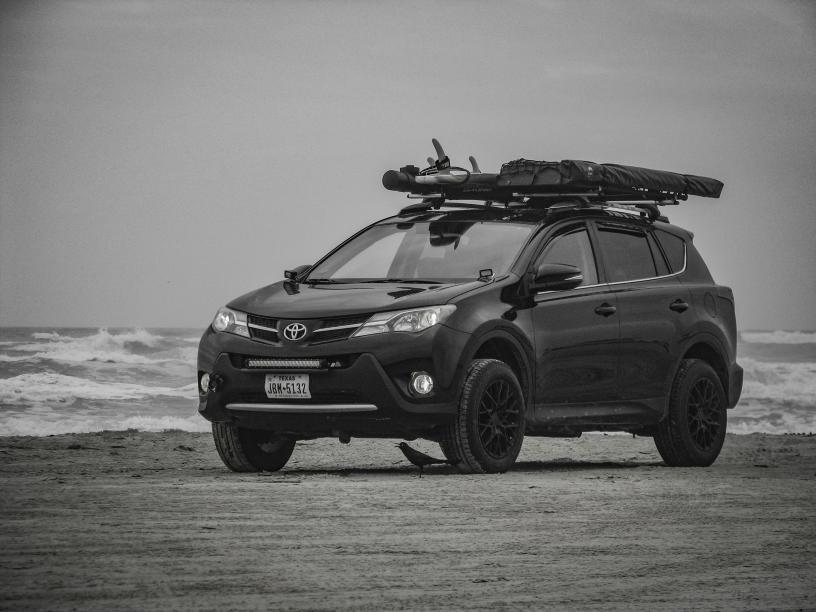 Essential modifications and accessories for off-roading and camping
AUXITO: That's really breathtaking! Fortunately, you have overcome the difficulties successfully! Are there any mods or accessories that everyone must have when going off-roading?🤔
Scott: As far as upgrades and accessories go for off-roading, I think everyone should have a good set of tires and some recovery gear like a shovel, tow strap, and traction boards.
AUXITO: Are there any suggestions for a light setup for trail riding?
Scott:
Light is definitely important for night rides for safety. I like to see on all sides and safely light up the trail. I have a 40-inch and 22-inch
light bar
in the front, ditch lights, chase lights, and
under-glow area lights
. I recently upgraded my
headlights
to Auxito-led low beams and amber
fog lights
. I chose Auxito because of the good reviews and price and I couldn't be happier with the outcome. For camping lights, I always use USB rechargeable lights and solar lights.
AUXITO: Wow! 😉 Thank you very much for your great support to us! What about the camping?

Scott: Camping is a little different because everyone has different wants and needs as well as budgets. At the bare minimum, you'll need a sleeping pad, sleeping bag, and tent. When I go I like to do a lot of cooking so I bring a two burner stove, backpacking pots, a good pan, lots of food and a good camp kitchen table. If you're not into cooking there are other alternatives from freeze-dried meals to McDonald's takeout!
AUXITO: In the futures, AUXITO may launch some off-road lighting fixtures. What kind of products do you expect us to launch?

Scott: I would expect AUXITO will launch led light bars, single-row and double-row 4 inches to 50 inches long, and pods that resemble high-end brands like Baja Design and KC. Those are getting more and more popular. Also, some ambient interior color-changing "mood" lighting.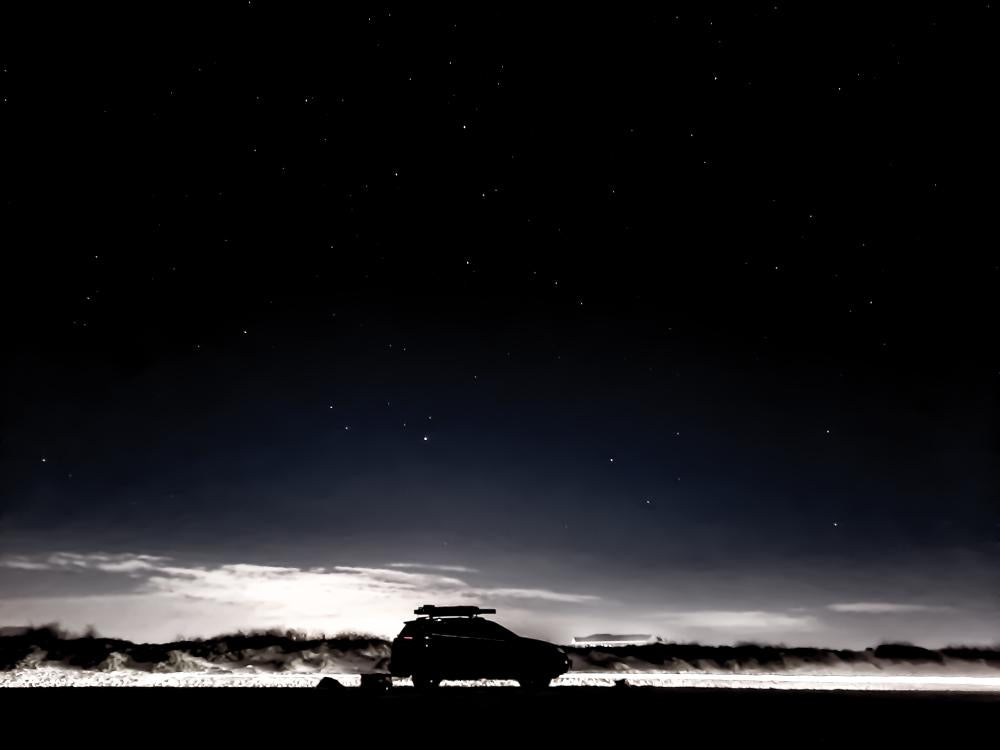 The following is the detailed Trail and Camping destination Info provided by Scott. If you are interested in giving it a try, please refer to it!
Name of the trail: Texas Hill Country Overland Route
Location: Texas Hill
Length: 200 miles
Best time of year to go: Any time
Fees: 0
Elevation gain: 9,271 ft
Tire Pressure Advice: Standard tire pressure
Rig requirements: 4x4 standard
Key Features: Amazing views and all the flowers are blooming in spring. This is a popular trail for off-road driving, but you can still enjoy some solitude during quieter times of the day. The trail is open year-round and is beautiful to visit anytime.
Name of the destination to camp: Mustang Island State Park
Location: Texas Gulf Coast
Length: 5-mile (8.0 km) beachfront
Latitude: 27.672162
Longitude: -97.175309
Best time of year to go: 08:00–17:00
The number of local help: (361) 749-5246
Fees: 0
Key Features: You can play at the beach (swim, surf, build a sand castle), camp, picnic, fish, kayak, bird watch and geocache.
Thanks again for Scott's wonderful Texas off-road trail sharing! Interested in Scott's off-road and camping sharing? 👉Give Scott a follow on his Instagram @rav4_overland to get more info on off-road travel and camping experience!
 Interested in other trails for off-roading? Check out the previous interviews!
Any questions about our products, please feel free to contact us! Our customer service team will be happy to help you.
Email - support @auxito.com
YouTube - AUXITO LED
Facebook - AUXITO LED 
Instagram - @auxitoled