Installation and Review of AUXITO B3F Series 880 Fog Lights on 2006 GMC Envoy XL
Huge thanks for Yad sharing his experience on how to install B3F Series 880 Fog Lights on Gmc Envoy, let's observe how he made this super bright fog light work perfectly in this article.
INTRODUCTION
UNBOXING
INSTALLATION
CONCLUSION
INTRODUCTION
I bought some AUXITO fog lights for my 2006 GMC Envoy Xl because I was off buying the cheaper EBAY alternatives. The package came in on time and there were no delays in the shipping. I knew AUXITO lights were not just your typical LED lights you'd get from a local store from the moment you hold the box in your hand. The build quality of the box housing was astonishing and gave it a pleasant unboxing experience.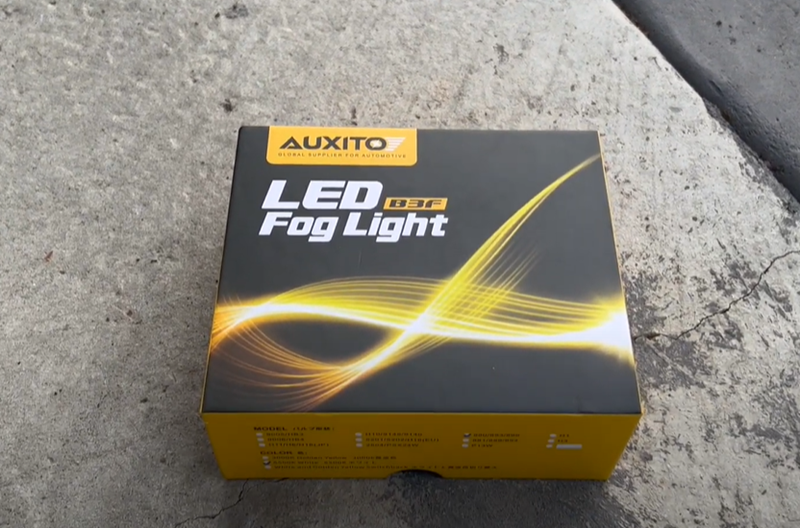 UNBOXING
Inside the box, there were a pair of high-quality fog lights made out of aviation aluminum, carefully insulated by foam, the exceptional build quality trickles into the lights themselves, it's an absolute pleasure to hold them in your hands, these lights are rated at 6500K which is quite the spectrum and have a long 30,000 hours of life to them.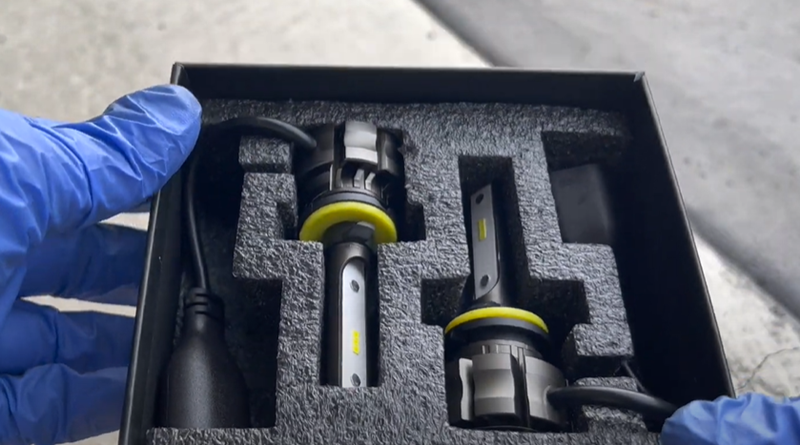 300% Brightness Double-sided CSP LED chips 360°illumination. 6500K cool white light, 6000 lm per set,
30,000 Lifespan
1:1 Beam Pattern
10-min Fast Installation
Excellent Adaptability IP65 waterproof Dustproof performance
INSTALLATION
Anyone can install these fog lights! It was plug and play, there were no extra modifications that I had to do, at least on my vehicle. I took out my old light bulb and installed the new AUXITO light with just a simple twist clockwise. The AUXITO lights fit perfectly without any issues as shown in the image below.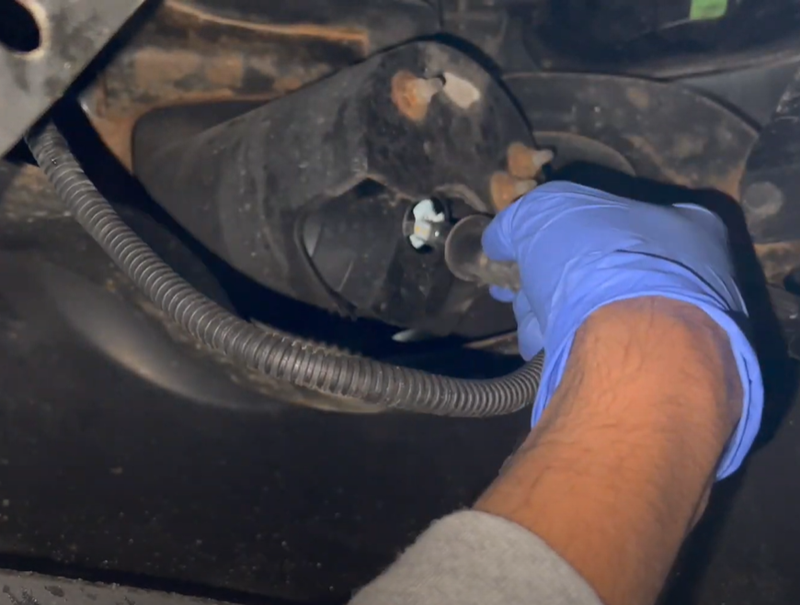 All you got to do is Twist the light counterclockwise to take the light out of the housing as shown and finally unclip your old light from the harness.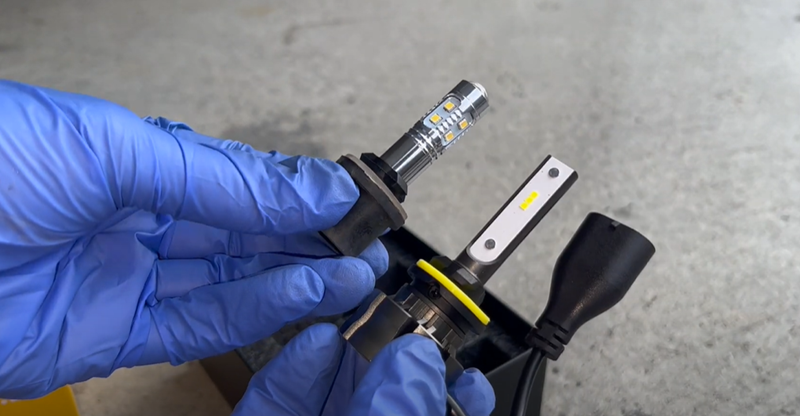 Auxito lights seem way better built quality and cool looking.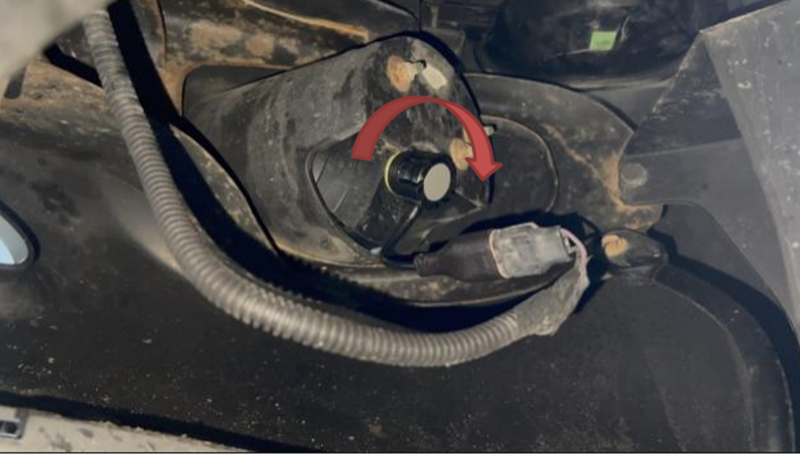 Very bright, and compared to the halogen lights, there will be a big change after updating the LEDs, which I think is what the buyer wants to see.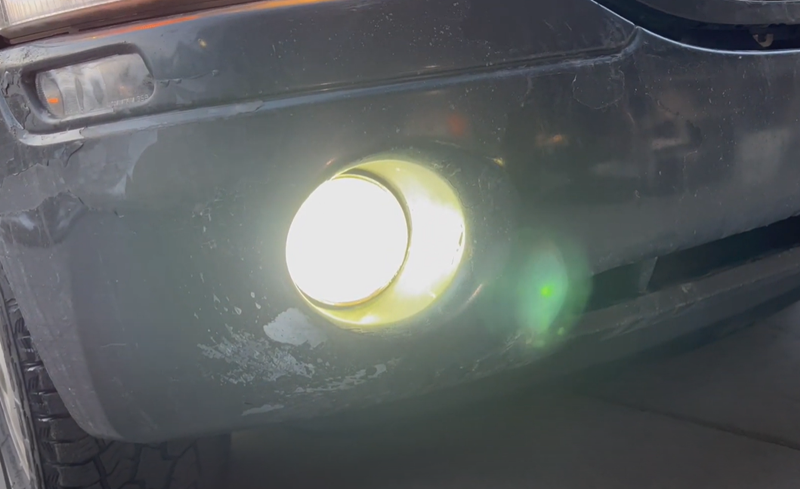 So easy to replace the bulbs on these vehicles because, on many newer vehicles, you have to take the whole front bumper off to replace fog lights and headlights. For demonstration purposes, I kept my existing EBAY fog light on one side and installed the AUXITO lights on the other, the camera just didn't do justice when it came to picking up the light, but the Auxito lights were noticeably brighter than the EBAY lights. So I took my Envoy out for a night drive and I was blown by the hobbyist the AUXITO lights were. I was convinced that I no longer need LED headlights because the AUXITO fog lights were bright enough.
Check out my youtube video where I compare the EBAY lights to Auxito.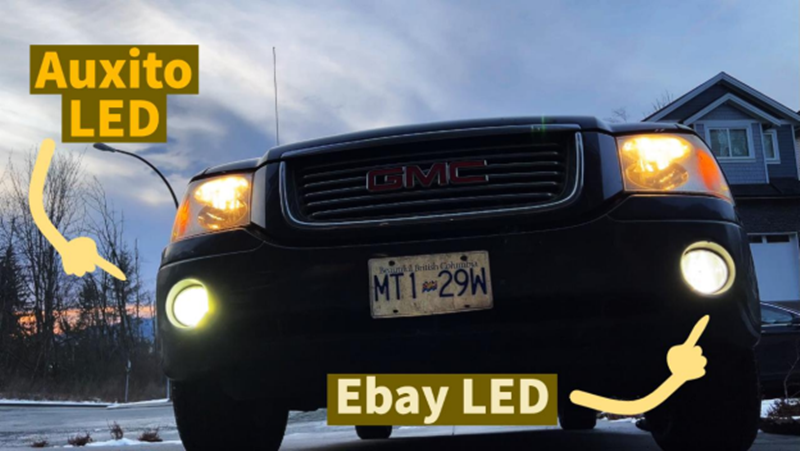 CONCLUSION
Overall, I am very happy with this product,t goes back to the old saying "you get what you pay for", without a doubt, I highly recommend this product and I look forward to more purchases through AUXITO.
Email - support @auxito.com
YouTube - AUXITO LED
Facebook - AUXITO LED
Instagram - @auxitoled